Terms of Service – Steroidshouse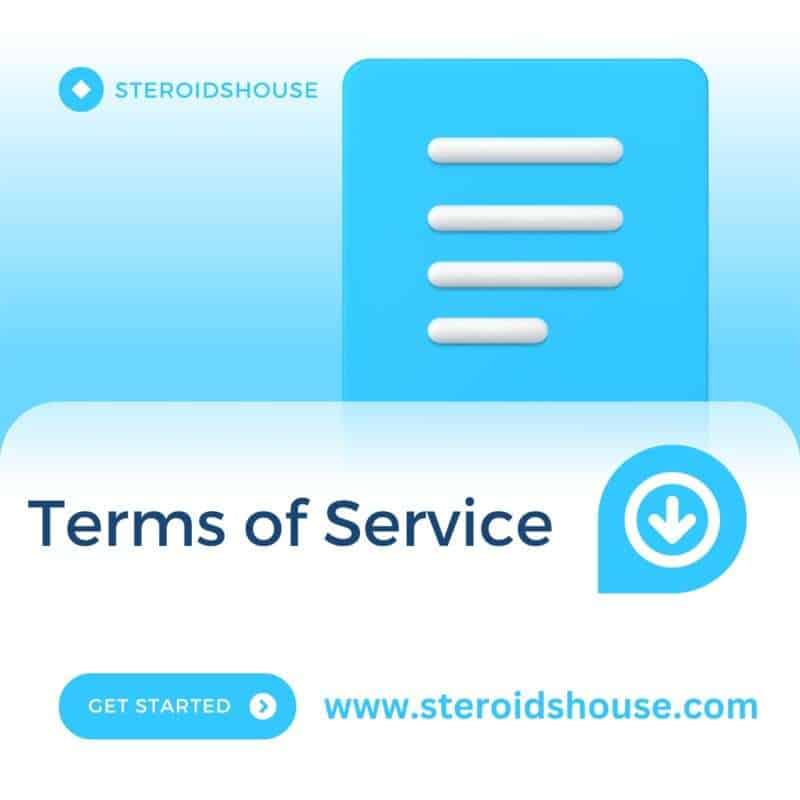 Terms of Service
These Terms of Service ("Terms") govern your use of the SteroidsHouse website and any services or products ("Services") provided by SteroidsHouse. In brief, by accessing or using the Website or Services, you agree that these Terms and all applicable laws and regulations bind you. If you do not agree with any of these Terms. Do not access or use the Website or Services.
Age and Use
You must be at least 18 to use the Website or Services (Buy steroids online). You are solely responsible for any activity under your account, and you agree to use the Website and Services only per these Terms.
Accuracy and Use of Information
We make no representations or warranties regarding the accuracy, completeness, or timeliness of any information on the Website or Services. However, We reserve the right to modify. And remove any information from the Website or Services at any time.
Services
SteroidsHouse may provide certain Services, such as information about steroids for sale, to you via the Website. We reserve the right to modify or discontinue any Terms of Service without notice. We will not be liable to you or any third party for any modification, suspension, or discontinuance of any Service.
No Medical Advice
The information of anabolic steroids for sale provided on the Website or through the Terms of Service is for informational purposes only. Moreover, It does not intend to substitute for professional medical advice. We strongly recommend that you seek the advice of your physician. Additionally, qualified healthcare provider with any questions you may have regarding a medical condition.
Limitation of Liability
SteroidsHouse is liable for any damages or missing products resulting from using the Website or Services. We do not guarantee, represent, or warrant that your use of our service will be uninterrupted, timely, secure, or error-free. The use of the service does not warrant that the results obtained will be accurate or reliable. You agree that from time to time We may remove the service for indefinite periods or cancel the service at any time without notice.
Indemnification – Terms of Service
You agree to indemnify and hold us harmless from any claims, damages, losses, liabilities, costs, and expenses (including reasonable attorneys' fees and court costs) arising from or in connection with your use of the SteroidsHouse.
Changes to Terms
SteroidsHouse may modify these Terms of Service from time to time. When we make changes, we will post a new version on the Website. You agree to be bound by any changes to these Terms when you access or use the Website or Services after any such modification is posted.
Termination – Terms of Service
Steroids House may terminate your use of the Website or Services at any time, for any or no reason, with or without notice. In such as event, your right to use the Website or Services will immediately cease.
Governing Law
The laws of the United States and the State of California govern these Terms without giving effect to any principles of conflicts of laws. As well as, to know more information about us, visit our About Us page.
Miscellaneous
These Terms of Service constitute the entire agreement between you and us regarding using the Website and Services. Hence, suppose any provision of these Terms is held invalid or unenforceable. In that case, such a provision shall be struck, and the remaining provisions shall be enforced. Our failure to enforce any right or provision in these Terms shall not constitute a waiver of such right or provision. Contact us if any information is missing that you want to know.